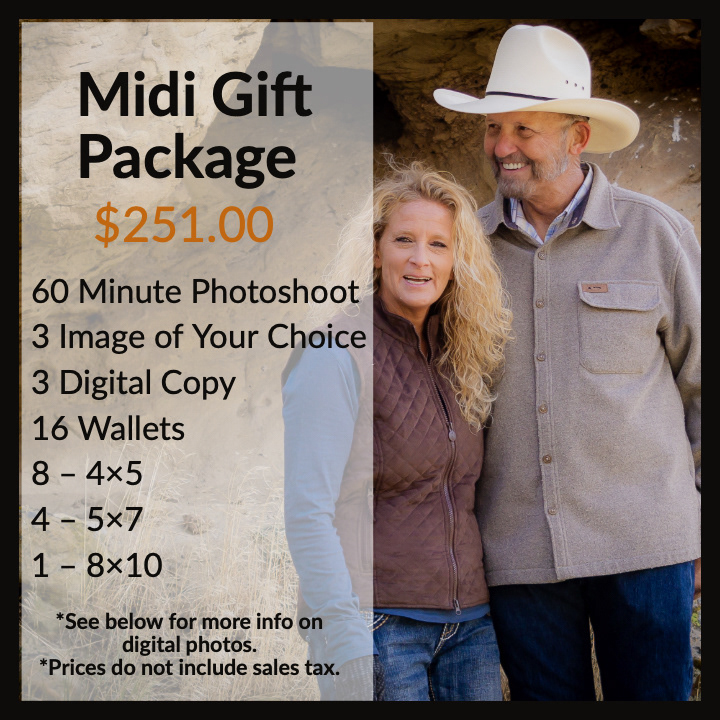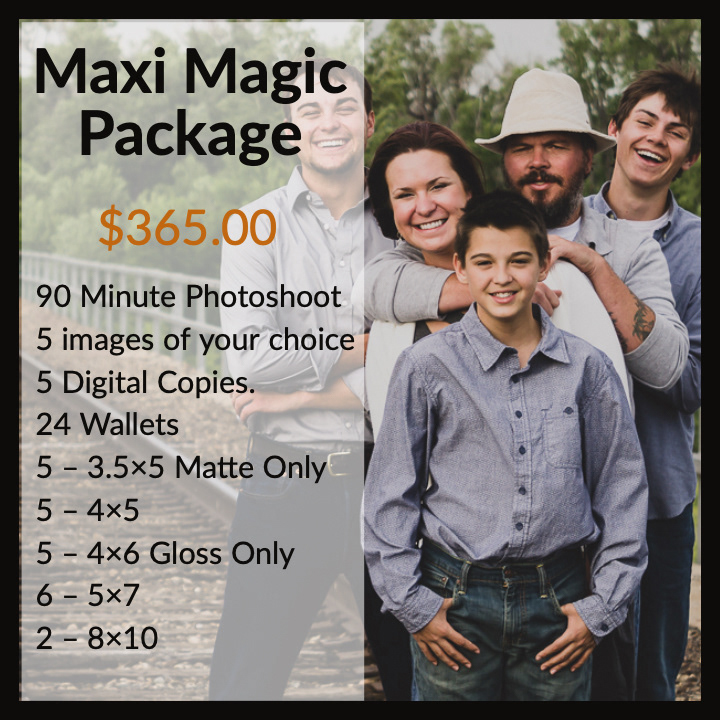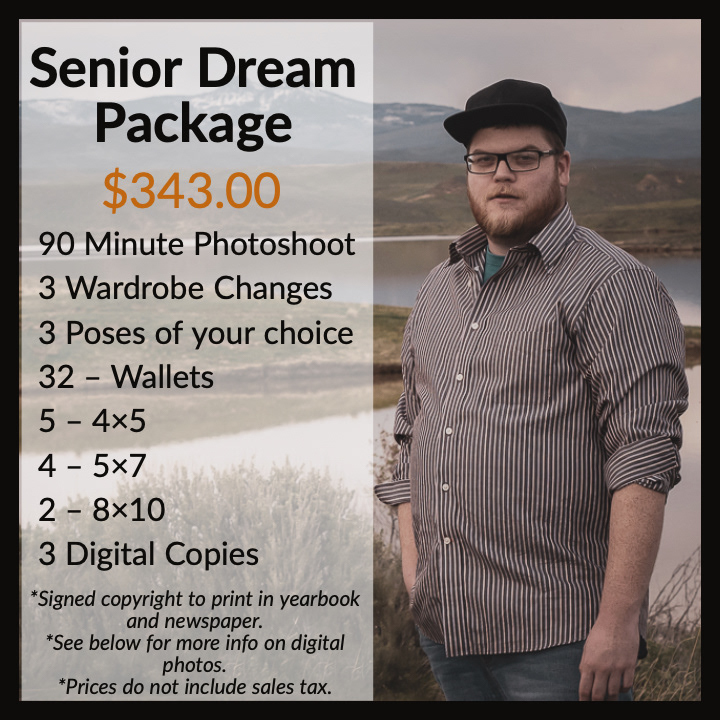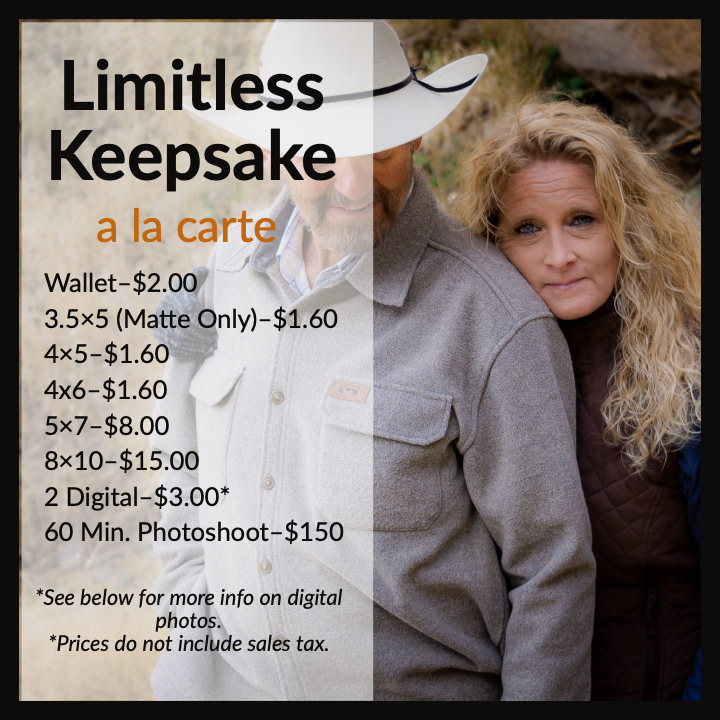 Pay in Advance:

A 15% discounts applies to the sitting fee and all prints or digital copies. To qualify for this discount, the sitting fee and release forms must be received within 48 hours of the photoshoot.  Discount does not apply if payment and release forms are received on the same day as the photoshoot.
Refer a Friend Discount:

 Refer a friend and receive one of the following. 15% discount on sitting fee and photographs, or a $20 credit towards a combination of prints. Only applies to a la carte option. Discount is only given after the business transaction with the friend has been completed.
**Only one discount per photo session.
Each digital copy includes a high resolution file for printing and a low resolution file optimized for web viewing .
To receive discount price for chosen package, payment must be received before photoshoot begins. If payment is not received, pricing reverts to full amount for all services, prints, and digital copies. I accept cash, check, and credit cards. I also have the ability to send invoices which includes an option to pay online. 
Certain events are charged hourly; such as birthday parties, special projects, commercial projects, etc. My current hourly fee is $200. Daily rates are also available. Please contact me for an estimate. Photo printing costs are in addition to the hourly rate.
As a guarantee to my work, I offer the option to pay for services and photos after you have reviewed the photos. This option does not qualify for discounts received with prepaid packages. To get a sense of full price cost, review the Limitless Keepsake Package above. Payment for services and photos must be received before prints will be ordered and/or photos will be delivered. The package prices above represent the discount received when paying for services and photos in advance.